Barbette Affairs Travel agency participated in travel exhibition ITF Slovakiatour 2014 which was held in Bratislava from 29 January to 2 February 2014.  Thank everyone for visiting us. We look forward to seeing you next year.
---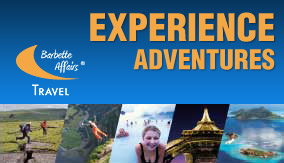 Organisation of international events
Based on your needs and requirements, we offer a full service organising tailor-made international events in Slovakia and abroad, such as:
business events and meetings
looking-up of business partners
management of international projects
seminars, conferences, workshops
receptions, cocktail parties, audiences
cultural, musical and sporting international events
accompaniment of foreign delegations, and guided tours for foreign delegation
accompaniment at the institutions of the European Union and the Council of Europe, organisation of meetings/discussions in the institutions of the EU and the Council of Europe (Brussels, Luxemburg, Strasburg, Frankfurt am Main, and other seats of the EU agencies)
Our managers are advised by top experts and professionals in diplomatic and business protocol when preparing all international events.
For more information, click here.